Who Is He & Why He Chose OneUp Trader
Jipson is a veteran trader from Wisconsin who completed the $50,000 Evaluation this year. He believes OneUp Trader offers the best deals in the industry, with a one-step evaluation, a flexible daily loss limit, and less restrictive maximum drawdown parameters. Jipson loves the 24/7 customer support that OneUp Trader offers via Live Chat, phone, and email.
One of the main reasons why Jipson chose OneUp Trader was because there were no hidden fees or data costs that he had to pay. He states in his interview that some other firms charged him a $150 fee just to 'activate' his funded account.
Jipson's Morning Routine
He starts his trading day by clearing the Ninjatrader cache and temporary files. He also checks for windows updates every week and opens the economic calendar in case an economic news release that could shake up the markets is scheduled for that day. He wakes up at 07:00 in the morning to begin trading but says it's not important to him when he trades.
How Jipson Trades & What He Looks For
Jipson strongly believes it's vital to have a daily goal instead of just trying to go for home runs. He aims to make a daily profit of $200 and a profit withdrawal of $1,000 weekly; once that goal is hit, he moves on. Sometimes, more than $200 is made because he doesn't close the position as soon as his profit target is hit; instead, he places his stop at $200 when he sees the profit above that level. If more traders had this mindset, more would be successful. Too many traders set unrealistic goals, and it's one of the core reasons they fail.
Jipson primarily trades order blocks, also known as liquidity zone trading. This trading strategy has been profitable for him, and you will see how he breaks down this unique trading style in the video below. Jipson usually holds his trades for 5-10 minutes.
A Look Into Jipson's Performance Stats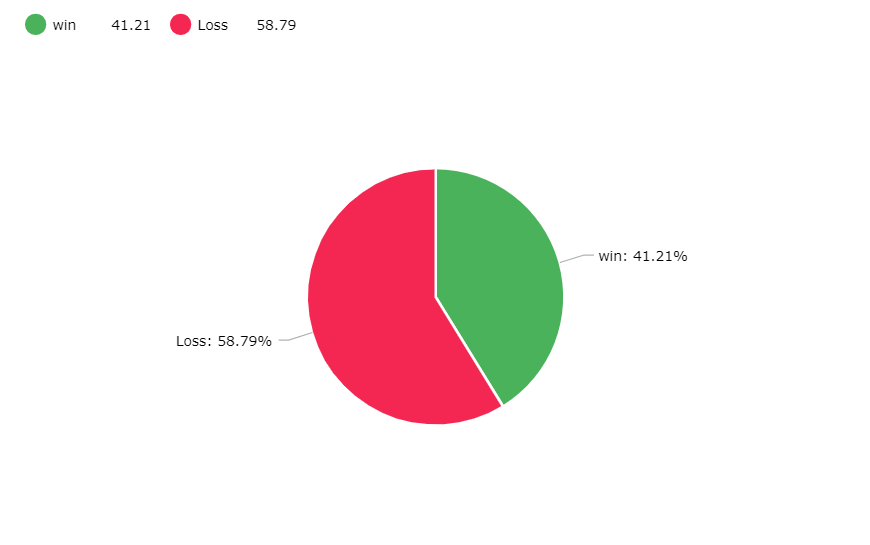 You can see that only 41% of his trades are winners, but because of his impeccable consistency and discipline, he was able to withdraw $15,000 from his funded trading account. A good lesson to all traders is that you don't have to be perfect to make money. OneUp Trader offers you the opportunity to have an imperfect system and still be profitable while never having to risk your own capital. Risking your own capital requires a perfect system and mindset, whereas at the funded trading account if you lose your account, you can just sign up for another Evaluation.
Jipson is not afraid to admit that he has lost his funded trading account multiple times, but because he treats his trading like a business he is able to extract profits from the market on a consistent basis.
Take a look at his mind-blowing strategy and interview below:
STRATEGY: https://youtu.be/IiW310gSn6U
INTERVIEW: https://www.youtube.com/watch?v=RHi9U_fLCXo&ab_channel=OneUpTrader