RTY continues to rally as bears struggle to push price below the support at $1,738.
A fascinating story about the trading turtles.
Recap
The last time we looked at RTY, price was finding support around the $1,738 level. I mentioned that the bears would find it difficult to break below that level due to the strong bullish wicks that formed. From here, we have even more conviction that the correct direction is up from here because of continued bullish price action and the weakening of the Dollar.
It is very difficult to find a bearish trade in these market conditions for RTY, especially when the Dollar continues to weaken and the other indices continue to rally.
Traders should consider ignoring short trades for now since the price action points toward continued bullish momentum.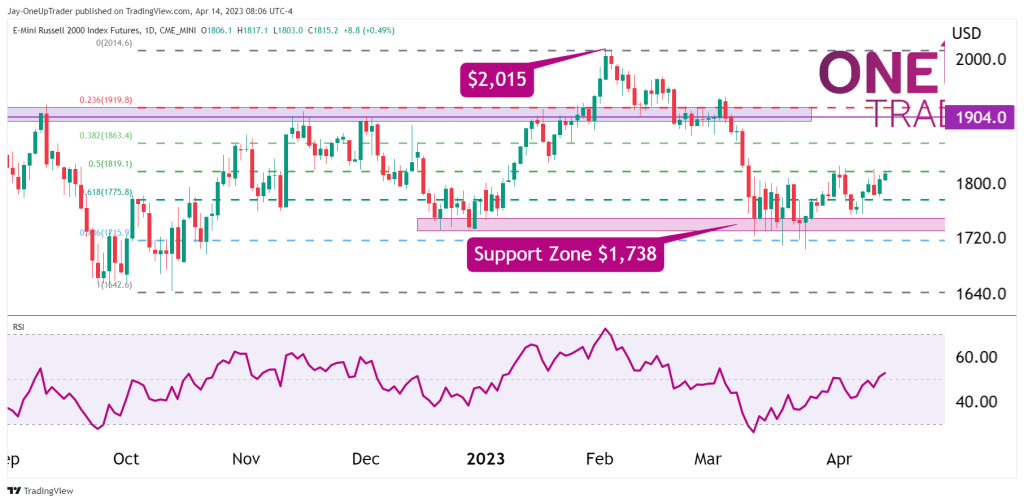 A fascinating story
Richard Dennis, a futures trader who made his fortune in the 1970s and 1980s.
Dennis began his trading career as a runner on the trading floor of the Chicago Mercantile Exchange. He quickly rose through the ranks and became a successful trader in his own right, earning millions of dollars trading commodities such as soybeans, wheat, and corn.
In 1983, Dennis made a bet with his partner William Eckhardt that he could teach anyone to become a successful trader, regardless of their background or experience. He recruited a group of novice traders, dubbed the "Turtles," and taught them his trading strategies and techniques.
The Turtles went on to achieve great success, with many of them becoming successful traders in their own right. This experiment showed that trading success is not just about innate talent, but can be taught and learned through disciplined training and hard work.
Dennis' legacy continues to inspire traders and investors to this day, as a testament to the power of education, discipline, and perseverance in the world of trading.