Tyson Foods and Catalent reported disappointing earnings.
The rebound in shares of regional lenders lost momentum.
This week's focus will be on the Labor Department's inflation reading.
The US equities rally paused on Monday as investors shifted their focus to a key inflation reading later in the week. Throughout the day, stocks struggled for direction due to disappointing earnings from Tyson Foods and Catalent and a short-lived rebound in regional banks. 
Catalent Inc's shares tumbled as the contract drug manufacturer reported lower revenue and core profit in 2023. Additionally, Tyson Foods faced a surprise second-quarter loss and a reduction in its annual revenue forecast, causing its shares to tank.
The KBW Regional Banking index fell after posting its best single-day performance in seven weeks on Friday, as the rebound in shares of regional lenders lost momentum.
This struggle for direction in US equities follows a rally on Friday when US jobs data indicated a robust labor market. This week's focus will be on Wednesday's Labor Department's inflation reading. Investors expect the report will reveal a 0.4% increase in consumer prices for April after a 0.1% gain in March.
The week has a lineup of key releases, including producer prices, weekly jobless claims, and consumer sentiment data.
Investors will use the data this week to gauge whether the Fed's aggressive tightening cycle is successfully tamping down inflation and whether concerns about stagflation are justified. The central bank recently lifted borrowing rates by 25bps.
Although regional banks' shares rallied, with PacWest Bancorp surging by around 30% earlier in the session, the gains were short-lived. The rally reversed because PacWest Bancorp significantly reduced its quarterly dividend to boost capital.
Last week, shares of regional banks fell significantly due to concerns stemming from the First Republic Bank collapse.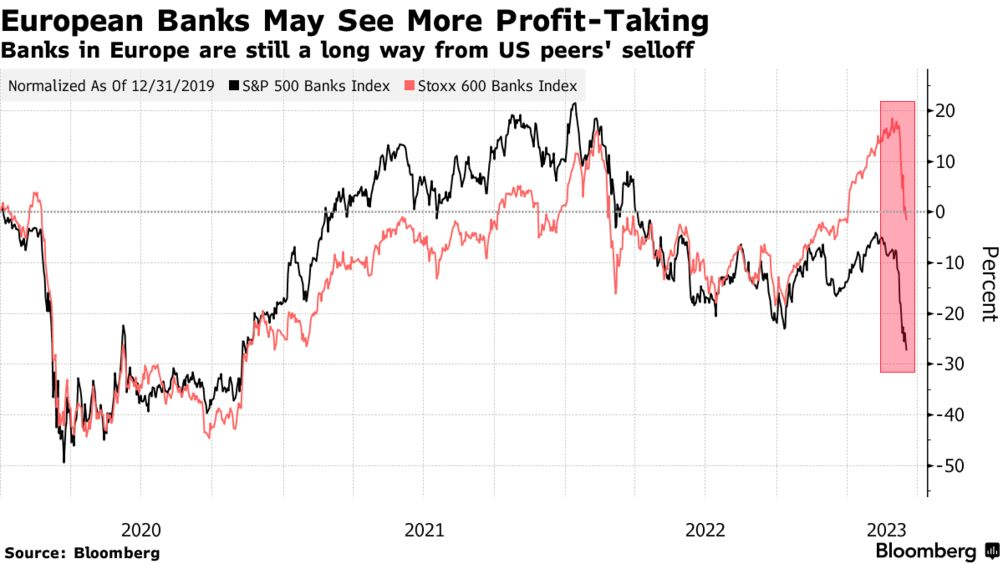 European shares closed higher on Monday as healthcare and bank stocks surged. European banks have not sold off as much as their US peers recently, and some believe they might catch up.
On Monday, banks and healthcare sectors rose by approximately 0.8% each, leading in sectoral gains, while real estate shares fell by 0.7%.
European equities faced pressure last week after the European Central Bank indicated that more interest rate hikes were forthcoming, unlike the Fed. The ECB noted that inflation remained persistently high across the 20 countries that share the euro. 
Stock markets in London were closed on Monday to observe a holiday following the coronation of King Charles on Saturday.