US producer prices increased by 8%, lower than expected, in the year ending October.
Despite declining US wholesale service prices in October, service inflation remains high.
NATO allies are looking into claims that Russian missiles killed two people in Poland.
The E-mini Nasdaq-100 (NQ) futures made gains on Tuesday as investors jumped on softer-than-expected inflation data that encouraged prospects of a pause in rate hikes by the US Federal Reserve. Investors shrugged off an unverified story of Russian missiles entering Poland that caused turbulence.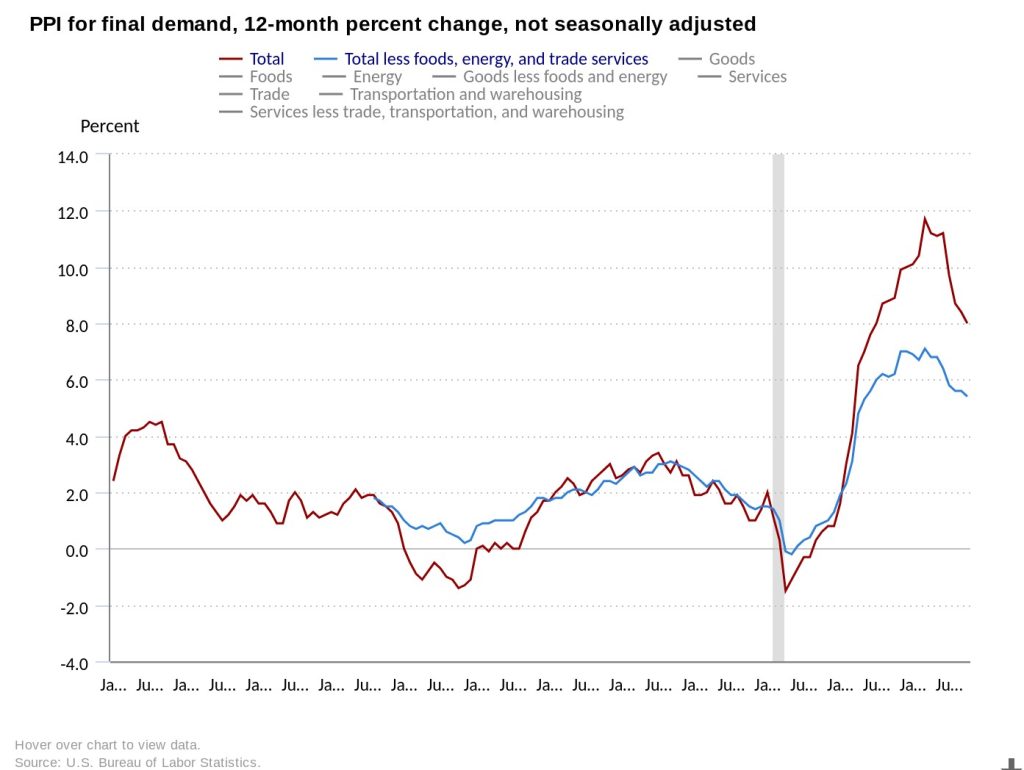 The inflation report released on Tuesday, which showed producer prices increasing by 8% in the year ending in October as opposed to an expected increase of 8.3%, gave US markets a lift. The gains were built on a surge started late last week by a consumer pricing report that came in lower than anticipated.
"The market has been driven by the inflation number that came out slightly lower than expected and confirmed last week's number to some degree. We may have rounded the corner on inflation," said Peter Tuz, president of Chase Investment Counsel in Charlottesville, Virginia.
However, some analysts said it was premature to conclude that the Fed would change course from its aggressive tightening path despite the fourth consecutive month of mild PPI data. They noted that inflation had shown signs of cooling to spike up again. They also noted that despite declining wholesale service prices in October, services inflation remained high.
Shares of Walmart Inc. increased 6.5% after the largest US retailer raised its annual sales and profit forecasts, benefiting from a consistent demand for food despite rising costs. Following Walmart's report, shares of other retailers, such as Target Corp. and Costco, increased.
Elsewhere, firefighters reported that two persons were killed in an explosion in Przewodow, a village in eastern Poland close to the Ukrainian border. NATO allies are looking into claims that Russian missiles were to blame for the incident.
The Associated Press cited a senior US intelligence officer claiming that the explosion was caused by Russian missiles entering Poland. However, the Pentagon said it was unable to verify that claim. US markets pulled back around mid-day after the report, turning negative before they recovered.
"The decline was triggered by reports of a Russian missile landing in Poland," said Steve Sosnick, chief strategist at Interactive Brokers. "This could develop into something far worse, but markets are nervous, not panicked."