Currency futures prices are ranging across the board today, except for the Australian dollar, which reached a five-month high following higher-than-expected consumer inflation in the fourth quarter. At the same time, other Asian currencies were weak as fears of a global recession tempered optimism about a possible Chinese economic recovery.
Australian dollars rose nearly 1% against the dollar, reaching their highest level in five months. During the December quarter, Australian consumer prices rose more than expected, suggesting that the Reserve Bank will increase rates.
A higher borrowing cost makes the Australian dollar more attractive, even as high inflation and rising interest rates hurt Australia's economy. A 400 basis point hike in interest rates was implemented by the Reserve Bank in 2022 to curb inflation and prevent further depreciation of the dollar.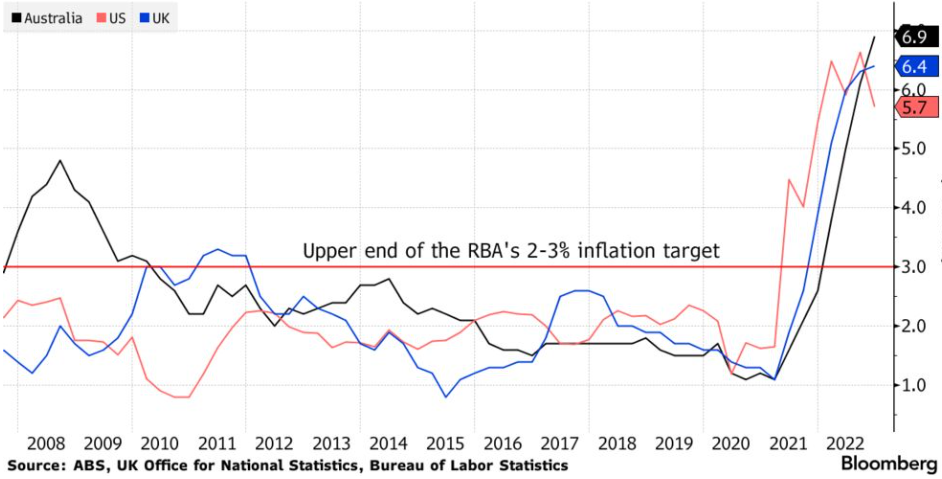 According to ING, the Reserve Bank of Australia will need to raise interest rates by 50 basis points more to stem rising price pressures – a scenario that would boost the Australian dollar.
After data showed consumer inflation rose more than expected in December, the Singapore dollar rose 0.4% to a nearly 5-year high. Due to this trend, the Monetary Authority of Singapore will likely take tougher action.
There was a general decline in Asian currencies due to heightened US concerns. As a result of business activity contracting for a seventh consecutive month, data showed a recession. There was little movement in Asian trading for the dollar index or dollar index futures, which suggests that the dollar was not in demand as a safe haven.
The Japanese yen has also appreciated in recent sessions as investors expect US interest rates to rise slower. Nevertheless, Asian currencies that are risk-oriented have received few offers amid fears that capital flows will dry up if the economy slows down. A little change was seen in the Chinese yuan in the holiday trade, while the offshore yuan gained 0.2%. Japan's yen fell 0.2%.
Chinese economic optimism was largely offset by recession fears. This year's Lunar New Year celebrations are expected to boost the economy, especially after COVID-19 restrictions were loosened, and borders were reopened earlier in the year.