A recap of the Bullish Parabolic curve.
CL looking more Bullish
Potential targets of $90 & $93.64 are still probable.
The Parabola
The parabolic curve mentioned in last week's analysis has been tested on five different sessions now, with each attempt being bought up, resulting in bullish candlestick formations on the daily chart. This indicates a bullish break could be imminent in Oil depending on today's EIA petroleum status report.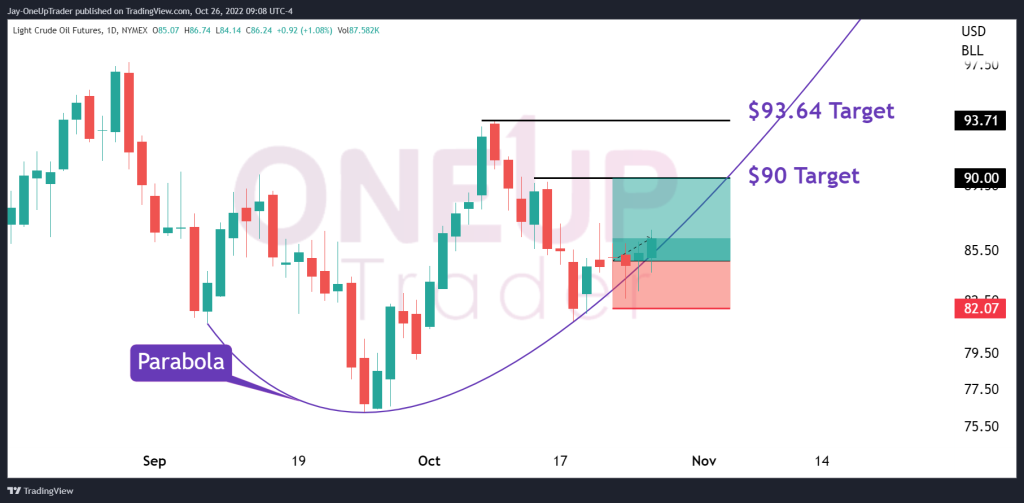 Bullish Candlestick formations
Sticking to the daily chart, we notice several bullish candlesticks as the price bounces off the parabola. The bullish inside day formed on October 19th, coupled with the few candlesticks that have long wicks to the downside, signals high demand for CL at the $83 price level.
Bullish Near Term Targets
Our targets of $90 and $93.64 remain intact as we monitor the price action of CL for the next few hours into the next session. At the moment, we will need to watch if the price does end up breaking above the previous few candlesticks as it breaks out of the small consolidation it's been recently trading within.