The bull rally has paused on hawkish statements from Fed policymakers.
Democrats have retained the majority in the US Senate.
A Democratic sweep might resurrect concerns about spending and legislation.
Major US Equity futures index prices including the S&P 500 (ES) futures closed lower on Monday while US bond yields increased, anticipating the continuation of the Fed's rate hikes.
E-mini S&P 500 futures surged last week, and US Treasury yields fell following consumer price data suggesting persistently high inflation may be slowing down. This would allow the Fed to ease up on its tightening measures.
Following the equity rally, however, Federal Reserve Governor Christopher Waller stated on Sunday that while the data was "good news," it was "just one data point." While the central bank may consider slowing the rate of increases at its next meeting, that should not be taken as a "softening" in the fight to bring down inflation.
Markets quickly recovered Monday's losses and turned higher, while bond yields declined from previous highs after Vice Chair Lael Brainard stated that the central bank would likely reduce its interest rate hikes soon. Brainard stressed, however, that the Fed still had more work to do.
"There is still a sensitivity to Fed speak… One was a little hawkish, one was a little dovish," said Eric Kuby, chief investment officer at North Star Investment Management Corp.
Investors will be compelled to reevaluate the split government situation many had anticipated if Democrats perform better than anticipated in the US midterm elections.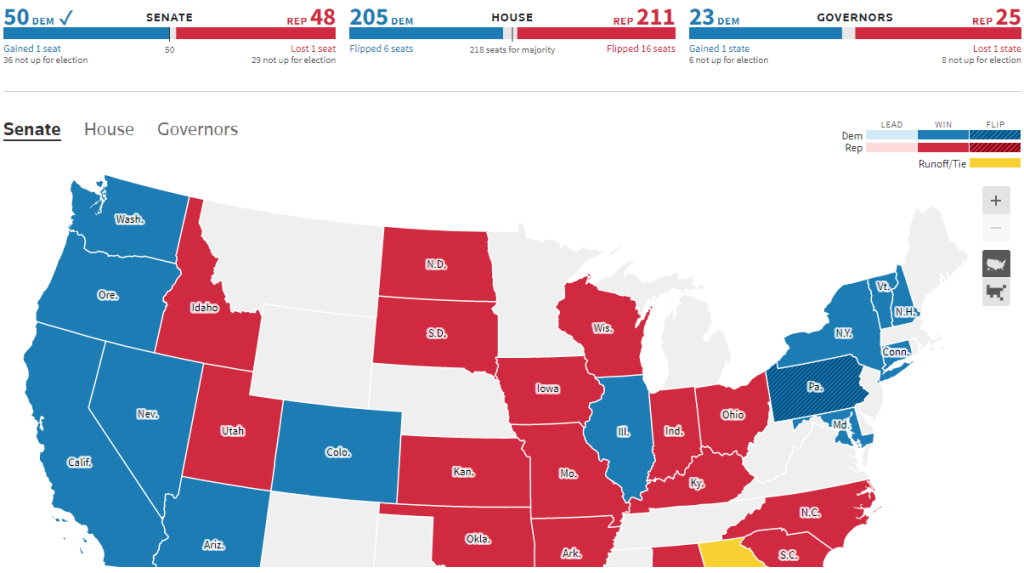 Republicans' expectations of a "red wave" before the midterm elections were dashed as Democrats retained control of the US Senate. However, Republicans are still very close to taking control of the House of Representatives. Results are expected to come out in the next few days.
Investors had anticipated a divided government after last week's midterm elections, with Republicans taking either the House, Senate, or both while Democrat Joe Biden remained in the White House. A Democratic sweep is still considered implausible at this time, but thoughts that it is possible might resurrect concerns about spending and legislation that many investors had previously put to rest.
More authority in Congress for Democrats might mean a divergence in fiscal and monetary policies, slowing down the Federal Reserve's efforts to combat inflation. This could see the return of high inflation and a bear market.