Price of 6E trading within a resistance zone.
Using the stochastic on a shorter time frame for entries
Bearish Tone Remains
Price Action for 6E
As expected, the Euro has been trading within the range where we have been aiming to gradually increase our short position. The price range between $0.9768 and $1.0035 is mentioned here. 6E is currently trading right in the middle of that range at 0.9860.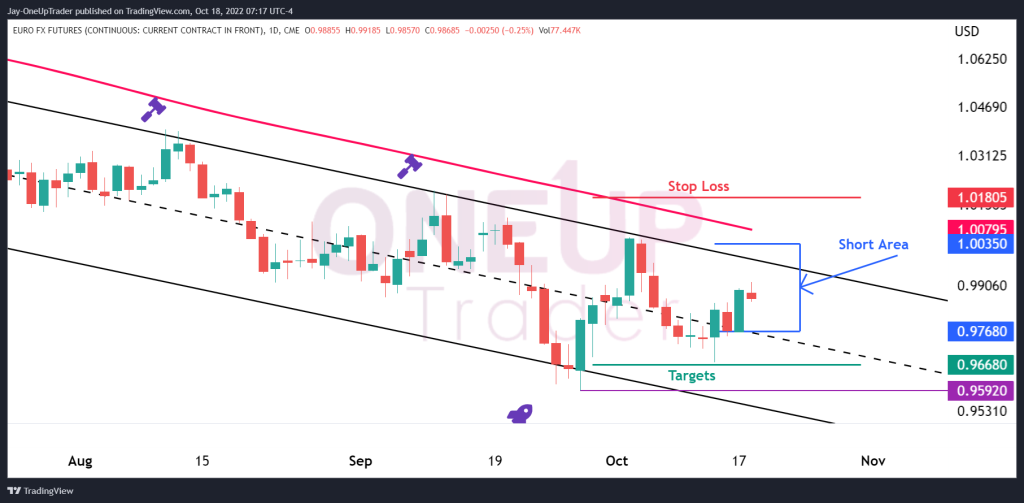 Using The Stochastic To Enter On Shorter Time Frames
Once our analysis has shown us a high likelihood that one event will occur over another, we are aware of what we are looking for. We can use indicators on shorter time frames to time our entries. Making use of stochastics is one way of doing that. When the stochastic indicator shows overbought, we can add to the short position by waiting for it to cross below the overbought (80) line. We have outlined how to do this in the chart below.
Summary
We remain bearish on the Euro and see no signs of a bullish reversal occurring anytime soon. For this to remain a seller's market, prices must remain below $1.017.