Home Depot reduced its annual sales forecast and reported a larger-than-anticipated profit decline.
US retail sales fell short of the projected 0.8% rise in April.
Fed officials indicated that they were not yet prepared to implement rate cuts.
US equities ended lower on Tuesday due to Home Depot's disappointing forecast and weaker consumer spending indicated by April's US retail sales data. There were also uncertainties surrounding interest rates and debt limit negotiations.
Home Depot's annual sales forecast reduction and larger-than-anticipated profit decline caused its shares to drop by 2.15%. This drop significantly affected both the Dow Industrials and S&P 500. Additionally, Lowe's Companies Inc, a competitor, experienced a 1.16% decrease in its shares.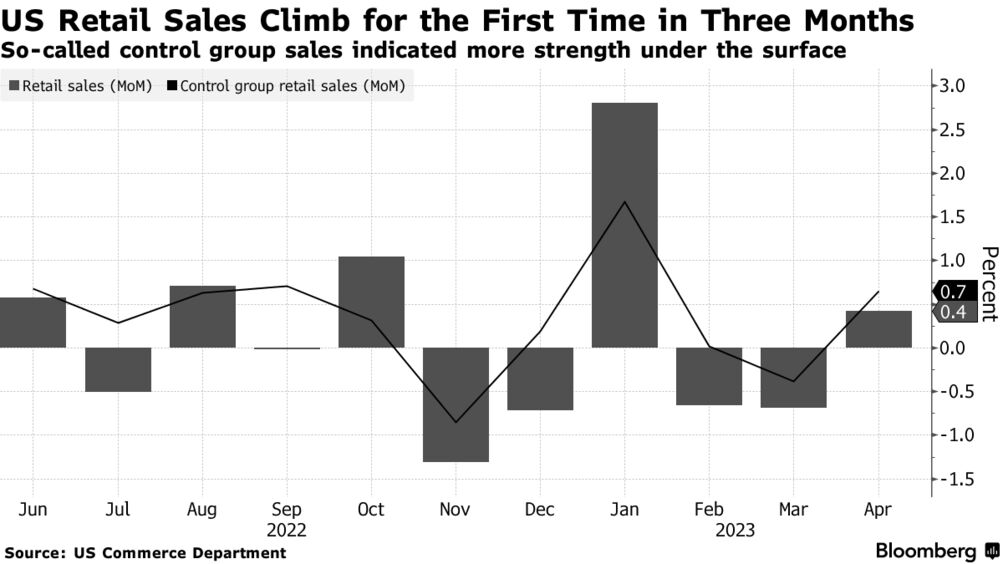 The Commerce Department reported a 0.4% increase in retail sales for April, falling short of the projected 0.8% rise. However, there was a recovery in core retail sales, which excludes automobiles, gasoline, building materials, and food services.
According to recent data, the US economy is slowing down due to the Federal Reserve's rate hikes to combat high inflation. This slowdown, coupled with ongoing negotiations regarding the US debt ceiling, has drawn attention to the timing of the central bank's potential pause or interest rate cuts.
Although the market anticipates a rate cut by the year's end, recent statements from Fed officials indicate they are not yet prepared to implement such cuts. Richmond Fed President Thomas Barkin expressed his comfort with raising interest rates further if necessary while appreciating the flexibility implied in the latest policy statement.
Cleveland Fed President Loretta Mester shared her belief that the Fed is not yet in a position to maintain interest rates at their current levels.
Furthermore, lawmakers engaged in new discussions regarding the debt ceiling increase. The Treasury Department has warned that without an agreement, they could exhaust their funds as early as June 1, leading to a default and a potential sharp economic downturn.
European equities declined Tuesday as Swedish gaming firm Embracer warned about full-year earnings. The equities were also affected by Home Depot's negative report and retail sales in the US.
In addition, investor sentiment has been negatively affected in recent weeks due to concerns surrounding the US debt ceiling deadlock and hawkish ECB rhetoric. These have dampened investor sentiment, overshadowing positive earnings from European companies.
Economists polled by Reuters predict a 25 basis points rate hike at the next two ECB meetings, with the potential for further increases.