Gold Futures prices bounce off the minor support zone.
The smaller time frames show many trade opportunities.
The bearish sentiment remains.
Quick Recap
Last week, we mentioned the possibility of a bounce out of the minor support zone at $1,622.20-$1638.50 within the larger term downtrend. Take a look at the article here to get a better picture of the analysis.
Short Trades Potential
Looking at the RSI on a shorter-term time frame and knowing that the overall trend is down in Gold, we can look to take shorts as the RSI reaches overbought levels. We also mentioned this trade in last week's article; the targets remain the same for the shorts at $1,622.2. We could see the price fall much further, with targets of $1,600 in the near term.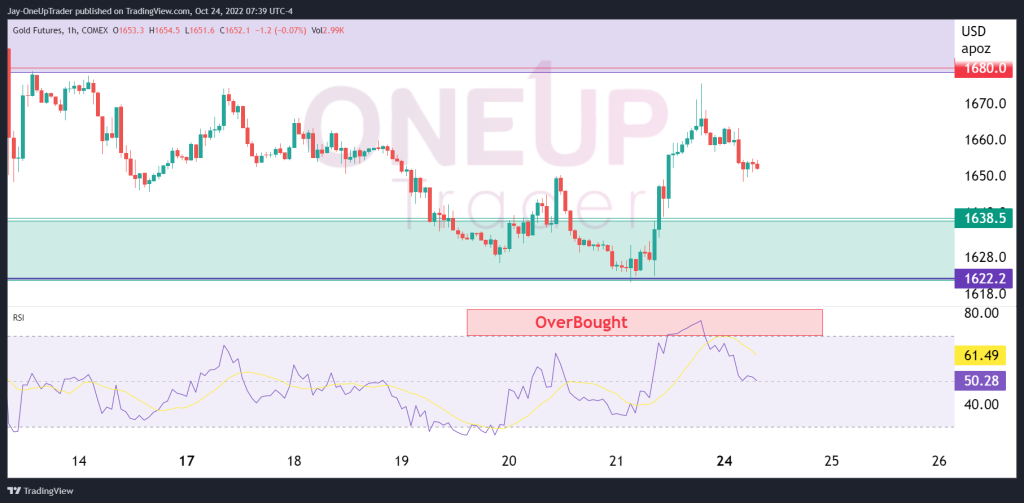 Summary
The downtrend remains in Gold; we saw the probability of a bounce in the near term which can bring about the possibility of short trades. At the moment, price targets of $1,638.50 are likely; if we see that, prices could fall below the lows of $1,622.20.