Recap on the bearish target that was hit in RTY futures.
How bears and bulls can play the market moving forward.
Recap
Last week, we watched RTY plunge and set a bearish target of $1,738. As suspected, Russell futures continued to tank, and we have seen the target met. Bears appear to be in full control, but the question is whether we have bottomed out or we can expect the slide to continue.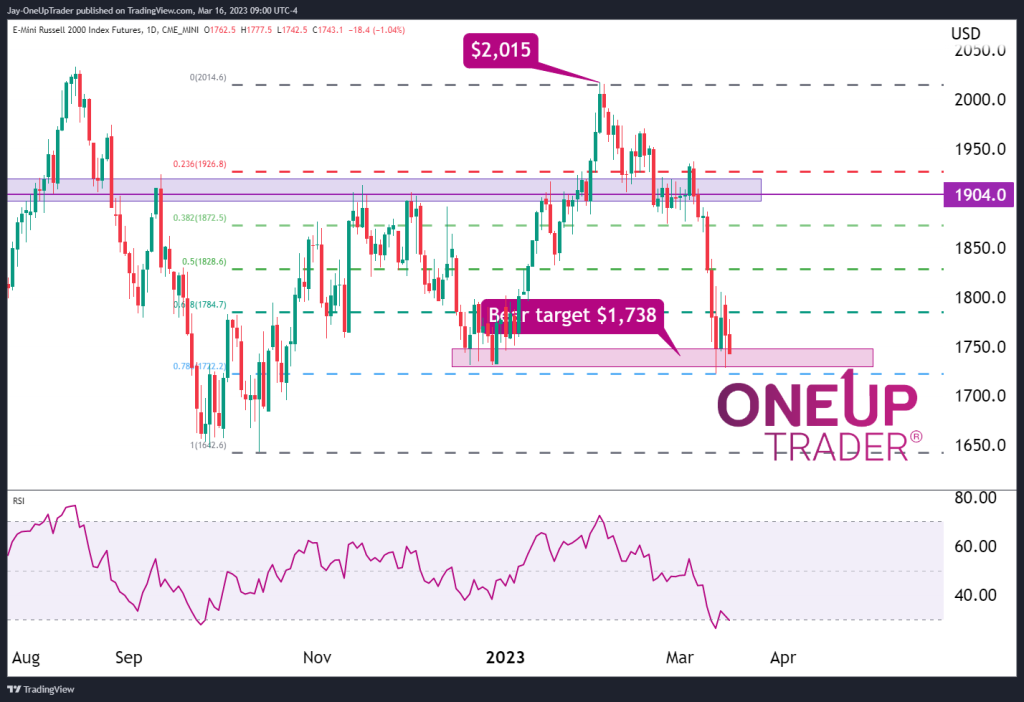 Looking at the chart above, there is not enough evidence for a reversal at this support zone. It would be better for traders to hold off taking long positions until we see a significant amount of support at this level. If we notice a candle stick reversal around here, there may be a long opportunity, but the sell-off has just been too strong for us to make that call right now.
The $1,650 level is the next for bears, and a fall below these recent lows would signal it is likely to continue falling.
Summary
Bears should be concerned with chasing the market and should consider selling rallies on lower time frames.
Bulls have little to go off and would require a candle stick reversal at the current level and a significant amount of support to present itself in the next few days for there to be any long trade.