MACD shows a weakening in the buying pressure
Price has begun to consolidate as the gaussian channel provides a support zone.
Technical analysis
MACD: The MACD is in the red on the daily chart showing some divergence. The buying pressure is weakening and is being translated for us easily in the MACD histogram.
Price: The Euro has begun to for a rolling over pattern as it struggles to break above 1.106. We can see from the chart that there are no clear higher highs and higher lows. Instead, there is just a consolidation phase that is beginning to form.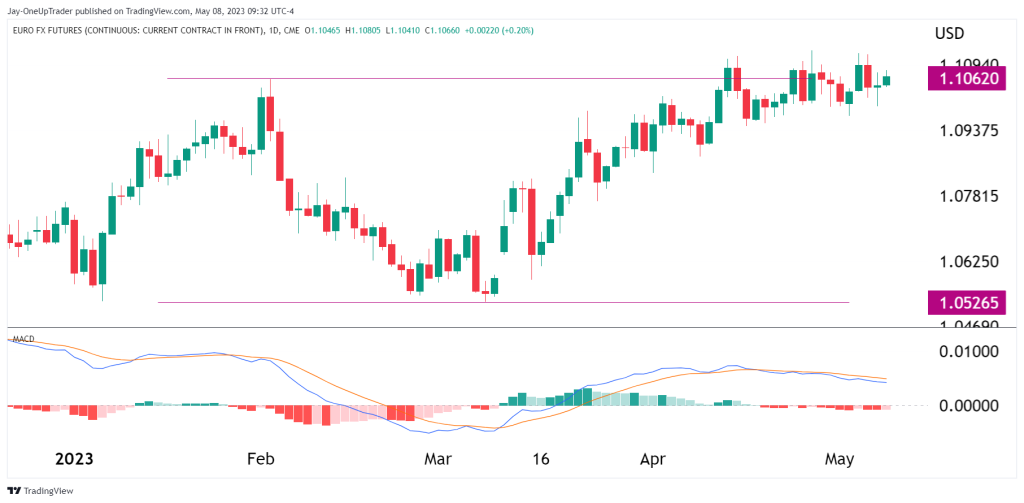 Gaussian Channel: The Gaussian channel is now firmly green, and any price movement within the zone could be looked at as buying opportunities.