Investors brace up for high US inflation.
A lot of uncertainties linger after Putin's latest attack on Ukraine.
Investors scramble for safety amid recession worries.
The prices of major equity indexes, including the E-mini S&P 500 (ES) futures, fell on Tuesday as investors scrambled for safety in the US dollar amid global tensions. Futures lost ground in a volatile session while the dollar gained slightly as investors braced for high inflation data and the start of the corporate earnings season.
Investors were also concerned about a Russian missile attack on Ukraine. It resulted in the deaths of citizens and loss of heat and electricity in cities all around the nation. President Vladimir Putin ordered "massive" long-range strikes and promised more strikes in the future if Ukraine attacked Russian territory.
According to Jamie Dimon, chief executive of JPMorgan Chase & Co., the global and US economies might enter a recession by the middle of next year.
"Runaway inflation, big interest rates hikes, the Russian invasion of Ukraine, and the unknown effects of the Federal Reserve's quantitative tightening policy are among the indicators of a potential recession," he said in an interview with the business news channel.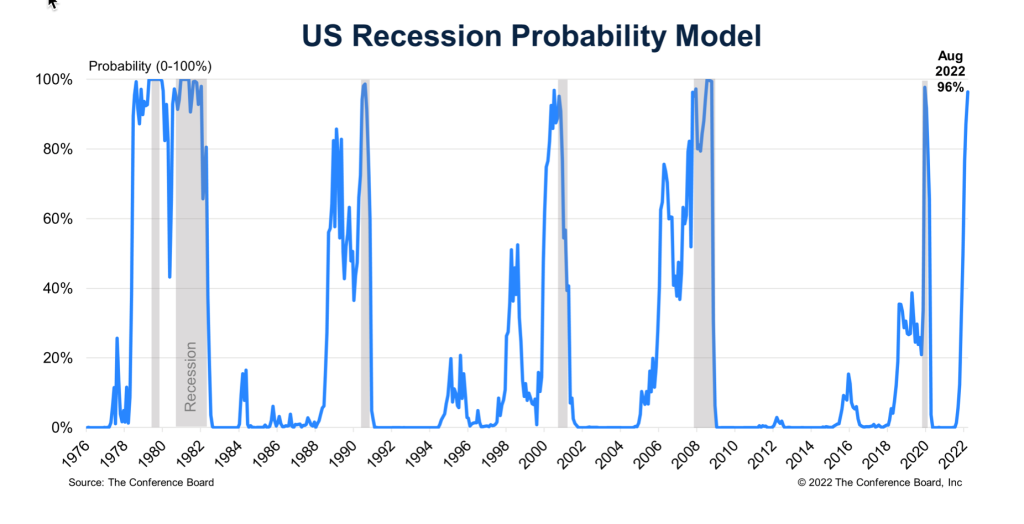 Although technically speaking, the US GDP has already registered a recession, The Conference Board's measure is more precise. Currently, it foresees a recession in the US economy in the fourth quarter of 2022 and the first quarter of 2023.
On Friday, the Biden administration announced a comprehensive set of export regulations, which included a step to cut off China from receiving certain chips built with American machinery. This led to a dramatic decline in chip stock prices.
Four of the largest US banks are set to report earnings on Friday. Large lenders are anticipated to report lower profits as the economy slowed and choppy markets hindered dealmaking.
Elsewhere, the Bank of England announced new safety-net measures to allay worries around the program's impending expiration this week, which was intended to calm the bond market. This also added turmoil to the US markets.
"It looks like an ongoing spillover from the bond market into the equity market continues this week," said Matthew Miskin, co-chief investment strategist of John Hancock investment management
Markets will likely continue the choppy movement as investors await US inflation data. At the same time, there remains big downside potential for most major equity futures indexes amid all the global uncertainties.