Investors anticipate slow-paced global rate hikes.
US businesses reported poor quarterly earnings last week.
Markets are holding their breath ahead of Jerome Powell's press conference.
Major equity index futures prices, including the E-mini S&P 500 (ES), continue climbing amid a broader market rebound. The Federal Reserve's upcoming meeting could reveal how long it will stick to the aggressive monetary policies that have devastated asset markets in 2022. It will test this rebound that has defied a bombardment of huge earnings disappointments.
This year, it has been risky to wager on a less hawkish Fed. The E-mini S&P 500 futures prices have often recovered from lows amid expectations of a "Fed pivot," only to be crushed again by new indications of sustained inflation and a central bank determined to keep up its rate-hike pace.
Current expectations of slowing rate hikes have been spurred by pockets of weakness in the US economy and indications that other global central banks may be nearing the end of their rate-hike cycles. The bullish surge has been aided by cash-heavy investors fearful of missing out on a long-term rally.
Investors ignored the poor earnings reports from businesses like Amazon, Microsoft, Google parent Alphabet, and Facebook parent Meta Platforms, and the E-mini S&P 500 futures closed up more than 3% last week. It has gained more than 8% from its most recent low, reversing a trend that had been in place for most of the year. This increase has been supported by a substantial rise in US Treasury bonds and a dollar depreciation.
The Bank of Canada's rate increase, which was less than anticipated, and remarks by a board member of the Bank of Mexico cautioning against tightening monetary policy too much, raised expectations of a peak in global central bank hawkishness.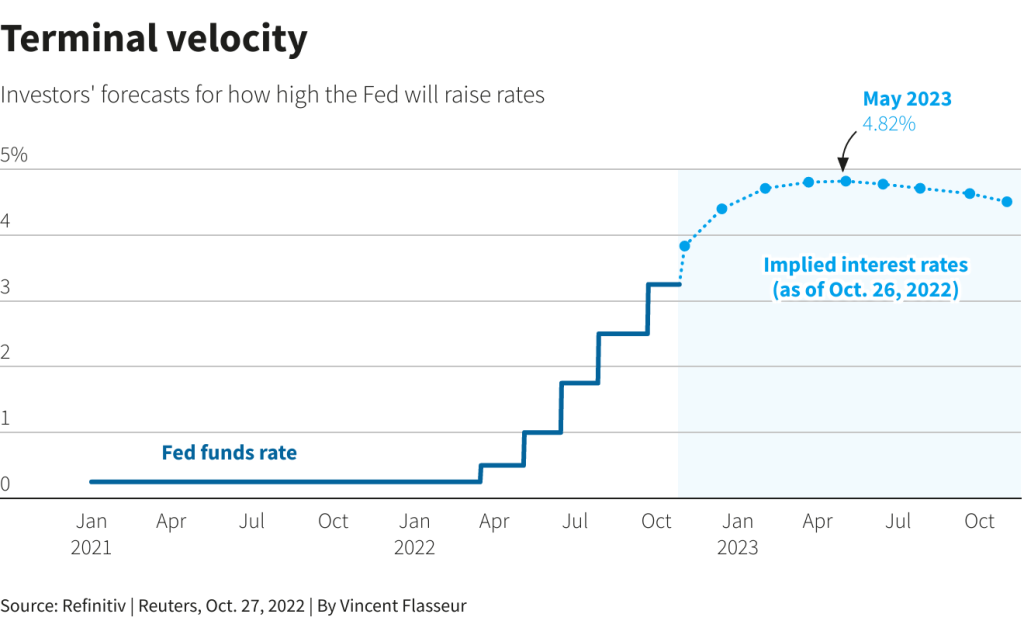 Although most investors expect a 75 basis point increase on Wednesday after the Fed's meeting, many will watch Chairman Jerome Powell's press conference for signs of potential future policy changes. His speech will affect forecasts for the future of the Fed funds rate and market direction.
Investors will be keen on more than 150 S&P 500 businesses that publish quarterly earnings this week. They will also extensively scrutinize the monthly jobs report due on Friday for clues as to whether the Fed's policies have cooled the labor market.