Have you ever heard about "day-traders", and how they earn money daily by trading financial assets or derivatives like futures contracts? If you are interested in the world of trading or want to know if it is a feasible way to increase your daily earnings, this article is for you. 
In this article, we will explain what a day-trader is, what strategies and tools you can use for trading futures, and the advantages and disadvantages of becoming a futures day trader.
What is a day – trader in futures?
To better understand the world of day-trading, let's first come to a definition of what a day-trader is, and then what futures contracts are.
A day-trader is a person who buys and sells assets or derivatives, such as futures contracts on a daily basis. They may engage with the market several times on the same day, depending on market behavior. Most of the time, they close their trades at the end of the day, not holding them for a long time.
This differentiates them from other traders, who keep their positions open for days, and from long-term investors, who keep them open for months or even years.
What are futures? The National Futures Association defines a futures contract as "a legally binding agreement to buy or sell a commodity or a financial instrument at a later date." These contracts are standardized according to the quantity, quality, and delivery time for each underlying asset. They are traded in a futures exchange.
These contracts can be linked to a lot of assets that can be traded by means of a futures transaction, such as commodities like soybeans, gold, oil, or even stocks or bonds. The transaction will therefore result in a profit or a loss, depending on the difference between the value of the underlying asset at the opening and the closing of the trade.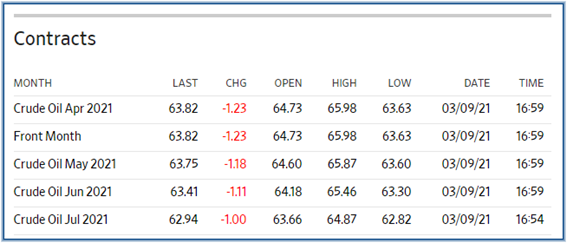 Learn more about all types of futures contracts
Day trading futures: basics and tools
Before entering the world of day trading in futures, you should know some basic concepts and tools that will allow you to trade successfully.
Leverage
Leverage applied to futures trading consists of buying contracts whose nominal amount is greater than the amount of money you have available to trade. This can allow you to make high profits, but if you do not control the risks, your losses can also be substantial. When trading leveraged, that is, on margin, a  slight price movement can create significant changes in your equity. 
Margin
According to CME Group, the world's largest financial derivatives exchange, "futures margin is the amount of money that you must deposit and keep on hand with your broker when you open a futures position. It is not a down payment, and you do not own the underlying commodity". The minimum margin requirements for each contract are set by the exchange on which the contract is traded. It is, on average, around 5 to 7% of the value of the futures contract.
Volatility
Volatility refers to the variation in asset prices in a predetermined amount of time. High volatility tends to occur during periods of stress, emotion, uncertainty, fear, and nervousness, and low volatility occurs when emotions are calm and more relaxed. Traders are more comfortable buying and selling when volatility is not at noticeably high or low levels.
Since each futures contract is determined by its underlying asset, so will the volatility for each contract have different magnitudes, seasonalities, and periodicities. Daily price fluctuations are what make day-trading futures possible. As a day-trader, you want to find a market with enough volatility to allow you to capitalize on intra-day price swings.
Technical analysis
Technical analysis is based on one major principle: the market's trend. It also presumes that prices will expand beyond equilibrium for emotional reasons and eventually will revert back to an equilibrium level, and then expand again beyond that equilibrium in the opposite direction, constantly oscillating back and forth with excessive investor sentiment. Technical analysts use a lot of different techniques such as chart formations, wave counts, oscillator work, candlestick patterns, and volume analysis, just to mention a few. 
Fundamental Analysis
Fundamental analysis trading consists of anticipating futures price fluctuations or trends using information that affects the supply and demand of the futures contract's underlying assets. Fundamental analysis is not based on the price nor volume, but instead, it focuses on economic data associated with the underlying asset. These can be balance sheets, in case of a corporation's stock, or the Gross Domestic Product in case of a currency.
Brokerage fees
Brokerage expenses have to be considered an additional cost associated with trading. Commissions and fees are fixed costs that can be known before committing to a trade. It is the amount paid to futures brokers for its services. The structure and amount of commissions differ from one broker to another and the contract that is being traded.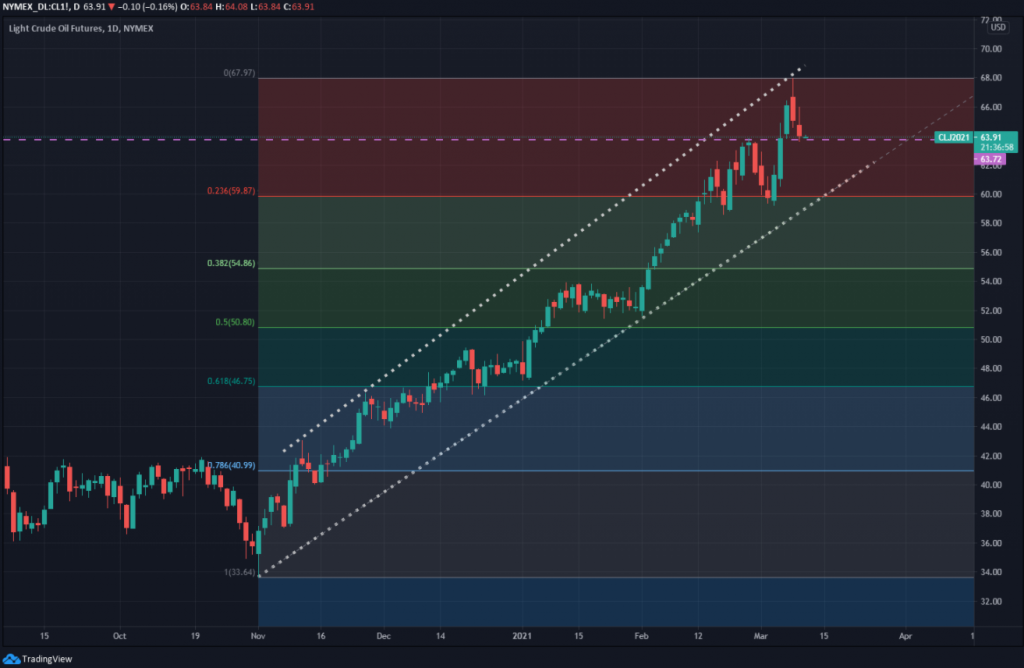 What do you need to become a day trader?
Making money with day trading is feasible once you reach the right combination of knowledge, experience, and skills. Long hours of dedication in the form of practice and learning are required to feel comfortable trading. Moreover, learn to take risks in a controlled manner while accepting that incurring losses is something inevitable.
You can opt for books to train yourself. You can find excellent guides in Technical Analysis of Financial Markets by John Murphy, How to Trade for a Living by Andrew Aziz, and The Psychology of Trading by Brett Steenbarger.
In addition, you need to have:
Capital: the amount of starting capital depends on the broker you choose since they require different minimum account sizes. However, it is less than what is required to trade stocks. You can also work with funded trading programs and trade with some else's money.
Broker: you should choose a broker based on the fees it charges, but also the customer service it provides, and the trading platform or software it offers.
Also, be sure you have a good and steady internet connection. You might find yourself trading the E MINI S&P 500 futures, the most popular contract during the release of the United States official employment report. You probably want to close your positions and erase pending orders before the event order to avoid the sharp volatility usually associated with that economic data release. If you can't access the internet and fail to proceed, you could incur preventable losses.
Day trade futures: Pros and cons
Day-trading has its advantages and disadvantages. Gaining a lot of experience in a short period, trading with low initial margins, high leverage, high liquidity, and starting to trade with little capital are some of the advantages of daily futures trading. In addition, the price of the contracts moves in sync with the cash price of the underlying assets, allowing for greater clarity and predictability in analysis.
However, there are some disadvantages as well like paying a large amount of commissions (especially if you make several trades per day), and the possibility of incurring losses in case of insufficient trading experience. In the latter case, you need to get as much discipline as possible to avoid unnecessary risks.
Check your options to become a day trader in futures
The bottom line – Get yourself in the day trading market
The world of day trading is exciting, and you can make a lot of profit if you practice it regularly. To do this, you must set a goal, define a strategy, and be disciplined to fulfill it.
Today you can start training yourself through books, online courses, blogs, or videos and then put your knowledge into practice on one of the available platforms. You can even trade a funded account with OneUp Trader or use your own money.
It is a matter of gathering courage and making the decision to start.
References and Bibliography used in this article