Gold soars as the Dollar continues to drop in value.
Daily and weekly outlooks show bulls are in control.
Trade ideas.
Technical analysis
Gold has soared lately as the Dollar continues to lose its value. Gold bulls are now targeting the 2022 high of $2,078.8. That high was set in the month of March last year, and the chart formed a significant double top that short sellers could take advantage of.
I have shown two charts below. The first is the daily chart showing the 2022 high. The second is the weekly chart showing the 2022 high and the all-time high made in August 2020. This is definitely the target for bulls at the moment, and it would be a hard task for bears to decouple the recent price action.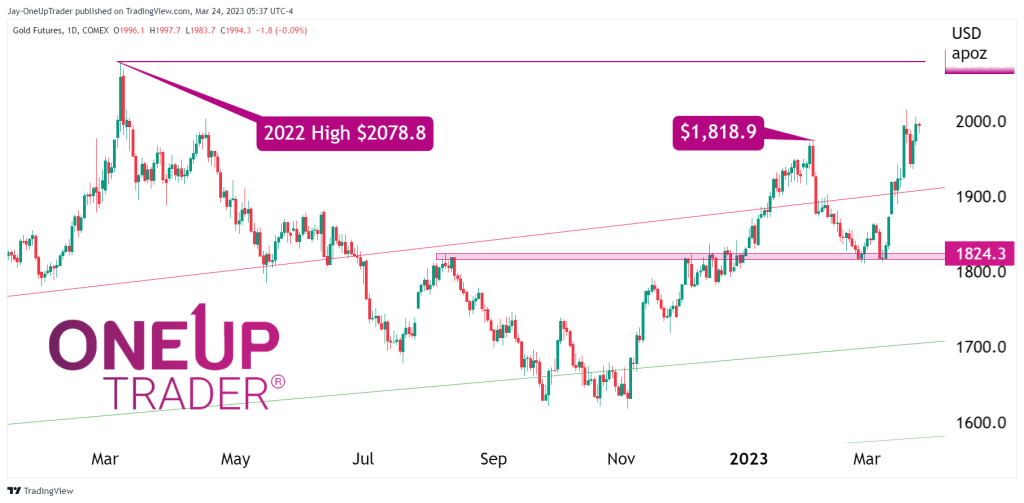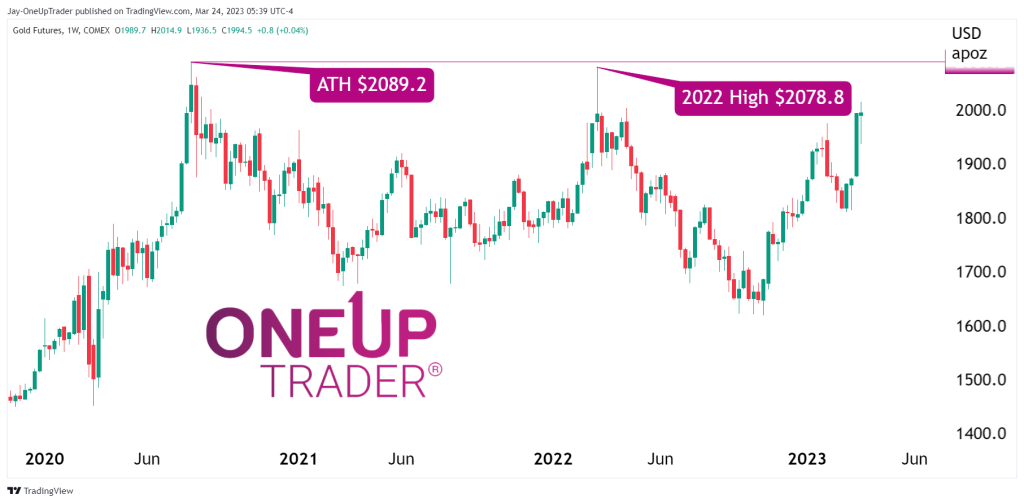 Trade ideas
At the moment, there is no bearish setup, and traders could consider ignoring all short trades on their shorter-term strategies. Bulls have a clear target of the 2022 high, which leaves room for another 4.4% rally. All-time high Gold will be interesting to see and appears to be a likely outcome this year.