Employment change in Canada failed to make up for previous losses.
Markets expect the BoC to raise rates by 50bps at the next meeting.
Oil prices are falling on demand worries as China's economy deteriorates.
Canadian Dollar (6C) futures prices are falling after the Canadian economy created jobs in September but did nothing to make up for the losses of the previous three months. The unemployment rate beat expectations and edged down as fewer people looked for work.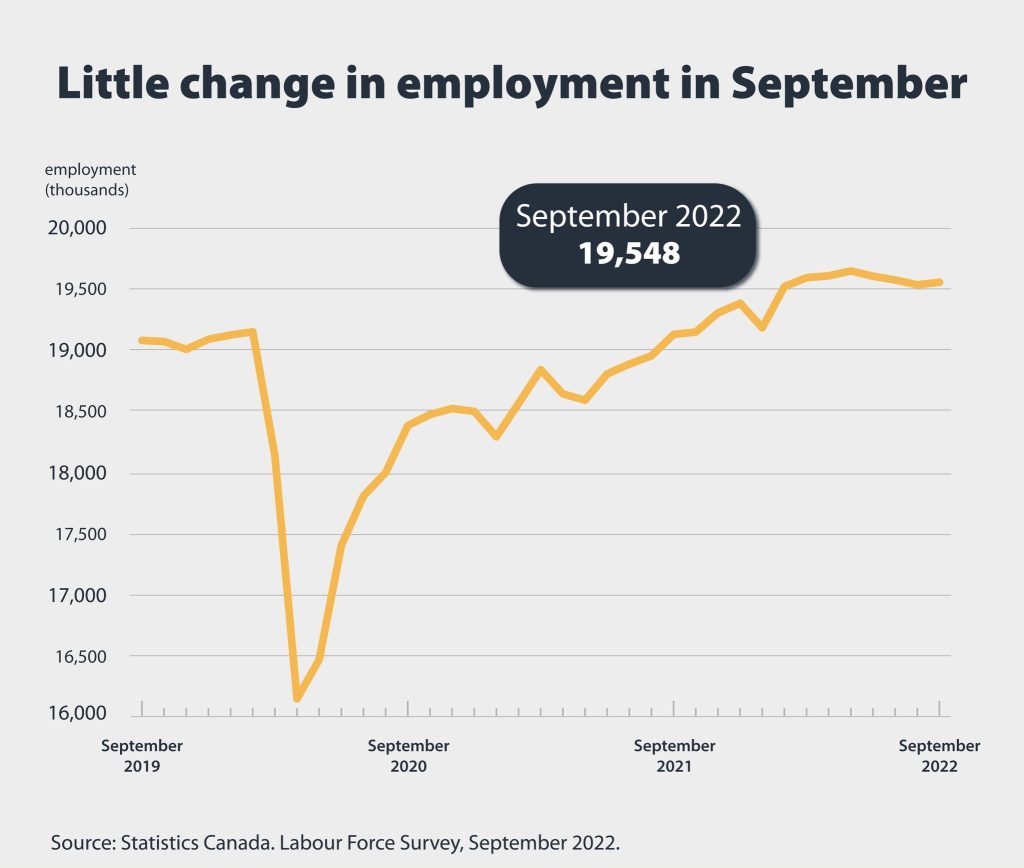 In line with expectations, Canada gained a net 21,100 jobs in September, largely part-time jobs, according to Statistics Canada. Contrary to expectations, the unemployment rate decreased to 5.2% from 5.4%.
The September employment gain broke a three-month losing streak, although it hardly dented the 113,500 net jobs lost from June through August. Fewer people looked for work, which resulted in a decrease in Canada's unemployment rate.
The governor of the Bank of Canada, Tiff Macklem, made it clear on Thursday that the bank would continue to raise interest rates at a rapid pace as core inflation has not yet started to decline. The money markets and economists anticipate a 50-basis-point hike on October 26.
In light of recent significant losses and the Bank of Canada's threat to send the domestic economy into recession, the Canadian Dollar is likely to fall short of a September projection for the coming year, according to a Reuters poll last week.
"CAD will still face some challenges heading into year-end and early 2023, as BoC rate hikes are expected to result in a mild recession in Q2 and Q3 2023," said George Davis, chief technical strategist at RBC Capital Markets.
The Canadian Dollar is also suffering as oil prices dipped on Monday, halting five straight days of gains, as investors focused on China's weakening economy. China is the world's largest importer of crude oil, so this rekindled worries about a global recession and declining fuel consumption.
According to data released on Saturday, services activity in China shrank in September for the first time in four months as COVID-19 curbs hurt demand and company confidence. The Canadian Dollar (6C) futures prices are bound to be hurt by falling oil prices as Canada is a net oil exporter. Therefore bad news for oil means bad news for the Canadian Dollar.