---
SoftBank's prolonged approach of dumping hoards of cash on thriving start-up businesses to produce big winners was disastrous at WeWork and is making analysts to re-assess the viability of other savings of the fund. We will look at the investment structure at Vision Fund below and see how the organization's quick-paced investment approach could be precarious.
Investors And Analysts Reactions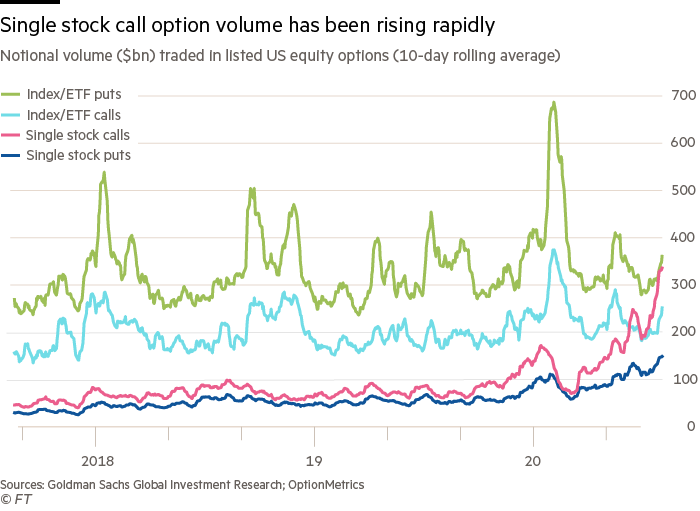 Analysts' opinion is that the move has thrown the Tech sector into some kind of disarray as the sheer size of the stock activates large market reactions. Investors observing the vertigo-stimulating rise — and the fall of technology stocks on Thursday react against the sheer size of this single, but giant trade which represents an obscure bet on Silicon Valley. The single trade is adequately large to determine the market trend.
The large bet of billions of dollars of the tech stock options was made by Japan's SoftBank Group Corp. Investors and analysts, who are conscious of the activity, but unaware of the trader, comment that it has turbocharged the tech sector. And this sector is one driving the wider market movement.

When the SoftBank spokesperson was asked to comment, he declined completely.
The 2020 COVID-19 Crisis And Tech Stock Prices
The stock market ricocheted to record highs this year notwithstanding the serious breakdown of the economy due to coronavirus pandemic. Tech stocks began leading in all nations as all sectors from work, education to entertainment moved their businesses online. However, a new phase of change occurred in the tech sector in recent weeks.
An Unprecedented Boost Of Market Value Of Tech Stocks
Before this week's rebound, Apple Inc. has achieved almost a market value of $700 billion from late July till date and the shares of Tesla Inc. doubled in its worth, making the electric car manufacturer, one of the top 10 most valuable companies globally.
Data from regulatory reports illustrate that this spring, SoftBank purchased almost $4 billion of shares in tech giants including Amazon.com Inc., Microsoft Corp., and Netflix Inc. The company also has a stake in Tesla. The people explained that the massive options trade is one of the facts that were not disclosed and is made in such a way that it pays off if the stock market climbs to a particular level and then lock in gains.
Someone that is familiar with this issue explained that SoftBank spent about $4 billion to buy call options linked to the primary shares it purchased, as well as on other names. It also sold call Options at prices far higher than its purchase price. This lets SoftBank gain from a near-term buildup in stocks and then obtain those profits by relinquishing its position to interested counterparties.