The number of new cases of infection of COVID-19 in the US has risen in recent times as many states ease their lockdown measures. This has prompted fears that a possible second wave of COVID-19 looms in the US. Certainly, the economy reopening resulted in the spread of the deadly Virus to many of the US States.
It's unlikely that state governors will impose another lockdown measures. However, even when the government doesn't take action, the new development would force many to take to self-determined quarantine measures. Movement and activities are likely to slow down. This would mean more vigilance and actions for policymakers and would benefit risk assets.
The US Federal Reserve's Balanced Sheet Shows a Decline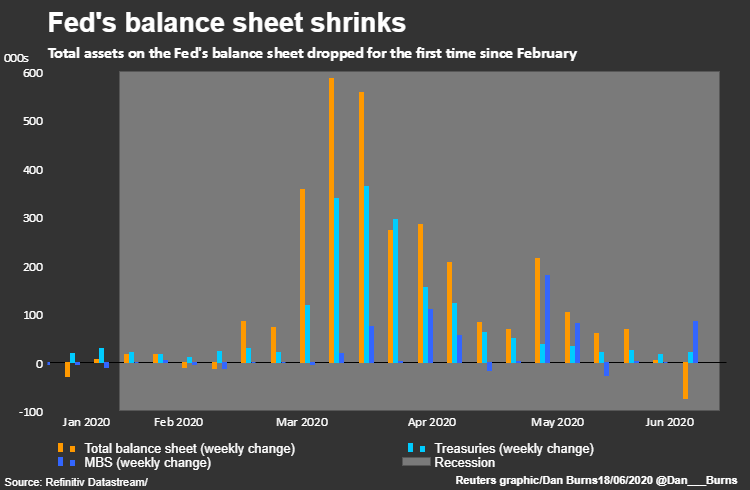 The US Federal Reserve's (Fed) balance sheet fall in recent times has attracted the attention of economists and analysts. Nonetheless, the fall is only technical and has no connection with a policy shift. We are positive that the Fed will keep maintaining the liquidity to benefit the market.
Fed Caps Dividend Payment and Bans Re-Purchasing Of Shares

US banks are sufficiently capitalized. Nevertheless, the Fed has decided on a cap to be maintained on dividend payments. The Fed also placed a ban on re-purchasing shares since the impact the regulatory alterations would have on the profits of banks is not clear. Besides, the main present concern is on lending, and not on the prices of shares. Nonetheless, on the positive side, it'll prevent US bank debt.
Chinese Equities Perform Well Despite The Covid-19 Economic Meltdown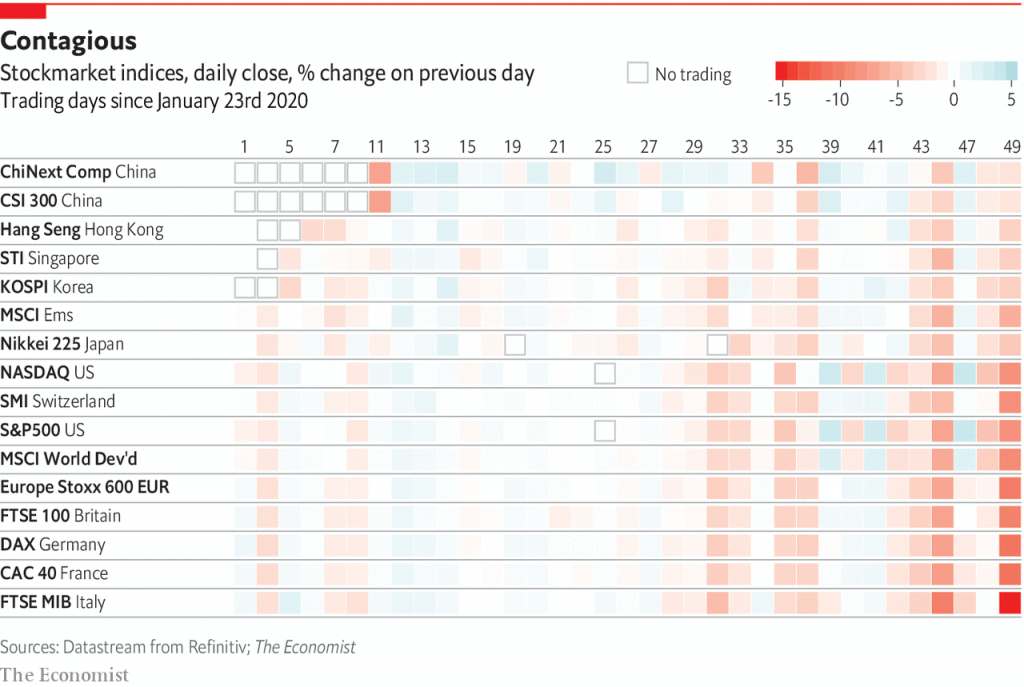 China's Ability to Control Coronavirus makes China Stock market the best-performing stock market in the world.
Chinese equities have performed well since the first quarter of 2020. The MSCI China Index showed a rise of 3% in USD. It's also one of the few indices that have shown positive performance starting from the first quarter of this year till now.
We think that the status of the financial markets of China will escalate to the 'core asset class'. As a result, our best advice to investors is to avoid any other emerging equity market in the face of the current COVID-19 initiated economic meltdown.